MetalFirstAid.co.uk

We come to you
48 years of welding, engineering and
construction experience. Solving all your welding problems for you
Experienced, proficient,
onsite mobile welder

Deon
van Rooyen

Pipe Welder
Gas - Water - Steam - Oil




Deon van Rooyen
Mob:07745775212

eMail:

Deon@
AllMetalWeldingServices.co.uk

I very seldom go out to a client
to look at their welding requirements.
My approach to work is
"nothing is a problem"



Above is a new heating installation at the Knights Templar School in Baldock
Maintenance Services Ltd (dgms.co.uk) were awarded the contract to install the heating system. I helped as a sub contractor pipe welder for Maintenance Services Ltd to weld 2 x 3"-75mm water pipes as-well-as the 3"-75mm mains gas pipe welding as shown (brown pipes) with the isolating valve fitted.
________________________________________________________________
We cover a variety of different welding skills:
Metal/Steel repairs, modifications, alterations, construction - structural welding, fabrication,
water pipe welding, gas pipe welding....
Specialising in aluminium, stainless steel and wrought iron repairs/fabrication in


Cambridge, London, Luton, Huntingdon, Royston, Baldock, Bedford, Stevenage, Bishop's Stortford, Harlow, St Neots, Cambridgeshire, East Anglia.
Aluminium Welder London Steel Fabrication and Installations
Onsite mobile welder, London, Cambridgeshire and surrounding areas
I offer a mobile on-site welding services. Steel fabrication and installations in Cambridgeshire, London and surrounding areas. I have worked as a sub contractor for numerous construction companies in and around London and Cambridgeshire areas including Durkan Construction.
Experienced, proficient on site mobile welder. I have over 34 years of welding experience (I started back in 1972 at technical college learning the basics of arc welding) working on construction sites erecting/welding steel structures, to basic welding work. I have all the latest inverter technology welding equipment from MIG and TIG welders to arc/stick welder (dual voltage 110 - 240 volt machines to comply with health and safety regulations on building sites) to oxy acetylene cutting torch. I also have a current IPAF or PAL - Powered Access License. Types; 3a 3b. (Cherry picker operator license.) I have full public liability insurance cover. See proof and details of cover below. I am based in Cambridge but periodically work in London and other surrounding areas within a 55 mile radius from Cambridge.
____________________________
48 years of welding experience
Reliable and friendly, mobile onsite welding services
in Cambridgeshire and London areas
I cover a wide range in my mobile onsite welding services in areas such as Cambridgeshire to Hertfordshire, Bedfordshire and in towns/cities such as Cambridge to London, Royston, Stevenage, St Albans, Luton, London, West London, Staines.....
TIG and ARC/MMA/Stick welding
mobile on site welder service
Contact: Deon van Rooyen

Mob: 07745775212
_____________________________
Prompt, Accurate, Affordable & Friendly Welding Service
Operating in Cambridgeshire, London, plus outlying areas
Simply Business - Builder Public Liability Insurance.
Get a Free quote today
_____________________________

Public Liability : £2,000,000
Employers Liability : £10,000,000


Insurance cover under -
Ingwe Solutions Ltd.

We have full public liability insurance cover

The importance of using a company with the correct insurance cover
______________________________
Deon van Rooyen, director of the company, has been involved in the construction and engineering industry since 1979 offering a wide range of Construction & Engineering Solutions - Welding experience since 1972.
Stainless steel, aluminium & general welding.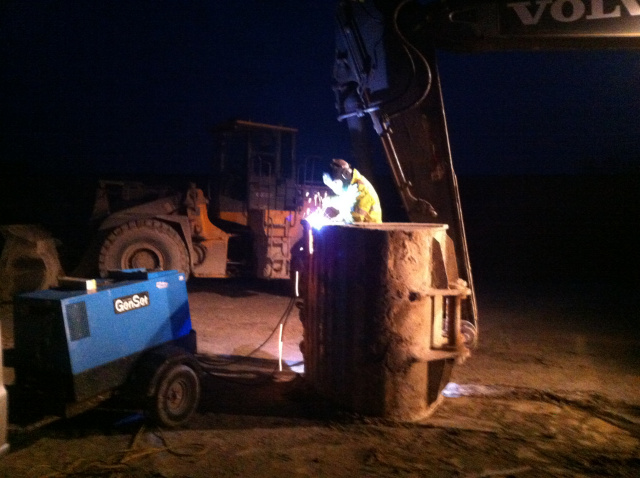 Plant and Machinery Equipment onsite welding