MetalFirstAid.co.uk

34 years of welding, engineering and construction experience

Experienced, proficient,
onsite mobile welder.

Solving all your
welding problems

Deon v

an Rooyen
Coded Welder





Mob: 07745 775 212
Tel: 0333 666 3213
eMail:
Deon@
AllMetalWeldingServices.co.uk

I very seldom go out to a client to look at their welding requirements.
My approach to work is
"nothing is a problem"
Suzuki Aluminium Engine Casing Welding Repair
A Suzuki motorcycle agent in Leitchworth asked me to take a look at doing an aluminium engine casing welding repair for them. The chain had come off and smashed the engine casing.
Casing had been repaired before.
Hence the brown epoxy shown in the picture attempting to trying and stop the oil leak by the previous owner.

I had to remove all traces of the epoxy before welding.
To the right → shows welding over the old weld to get rid of all impurities and pitted cavities as-well-as working the oil out of the cavities too.

The weld is not very neat because I had to repair over an old contaminated weld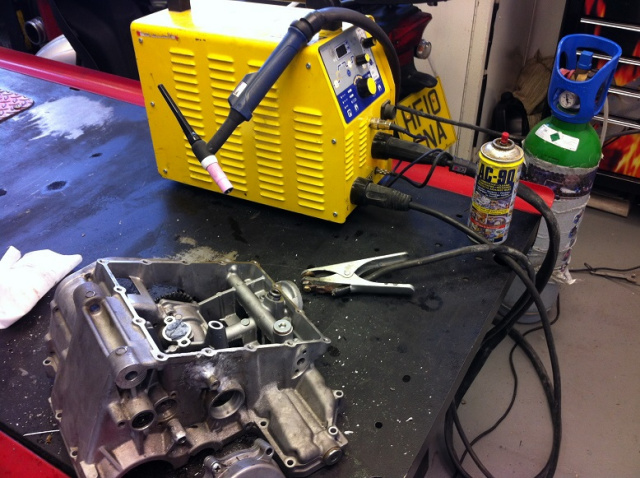 Left, showing the TIG aluminium welding machine I use to do the aluminium welding repairs with.
This is one of the most difficult aluminium welding repairs I've done
Repairing the old weld meant a lot more welding had to be done, causing considerable heat input, which meant, the casing contracted slightly. Causing a bow on the sump gasket surface.
To fix that, I had to weld/build up, onto the gasket surface to take up the gap caused by the shrinkage from the heat of the weld.

I then had to carefully file down the weld to get a perfectly flat and true surface for the sump to seal onto.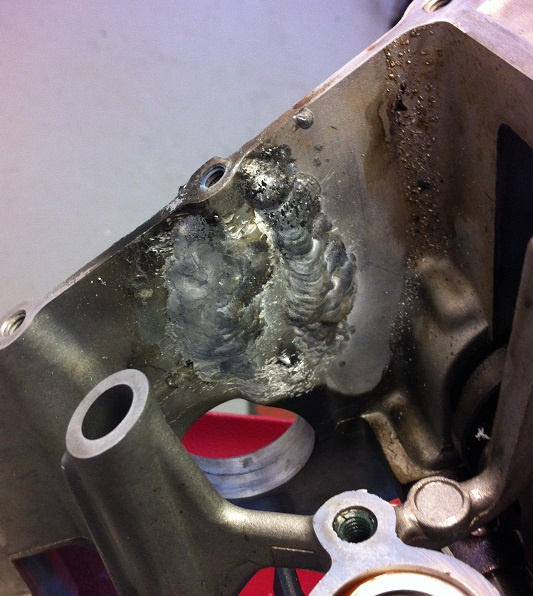 Fantastic phone call a week later
I was very please to get a phone call from this client, AM-Suzuki.co.uk agent in Letchworth, saying how happy they were after extensive testing running the engine on numerous runs to find no oil leaks.
I suggested they use 2 gaskets to seal the sump, but they only used one.
Very pleased with the results




Yamaha R1 Aluminium Engine Casing Welding Repair
Imaged to the left showing the damage to the aluminium engine casing.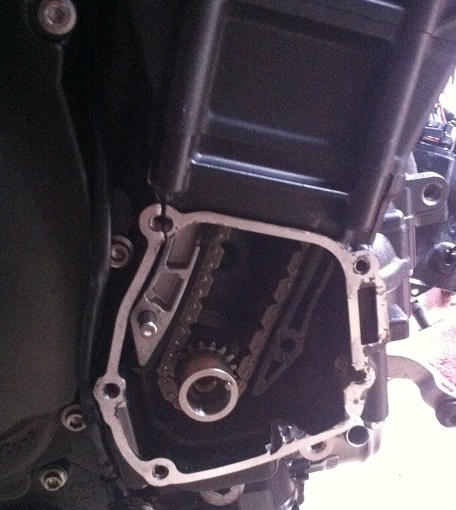 Threads broken out and the aluminium cracked casing.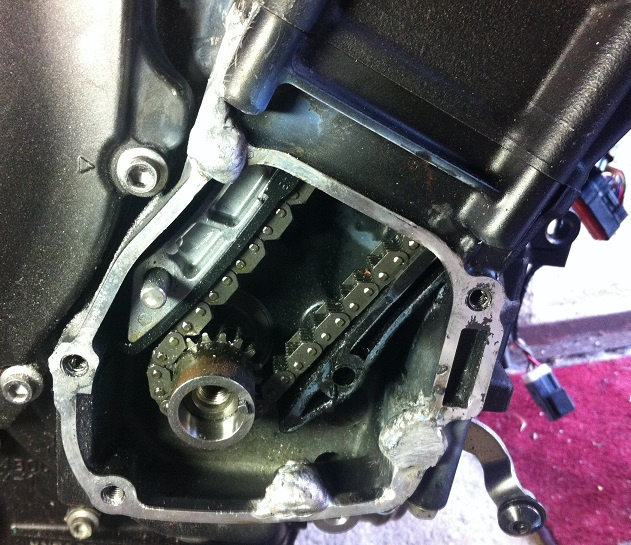 Welded aluminium casing plus threads welded closed.
Casing filed down and holes drilled out in possition, ready for the new M6 thread inserts to be installed.
This is a close up shot showing the M6 thread inserts installed.



Thread Insert/Repair Information
These thread repair inserts are amazing. The threads end up stronger than before after the repair.
They are super thin inserts, so you don't end up loosing strength after drilling out the casing before installation.
Another successful aluminium welding repair
Another happy customer
This is a repair to a clutch bracket on a motor cycle
I can't remeber the type of motor cycle. The bike was dropped and the replacement part was over £600. This repair came to £110 plus postage.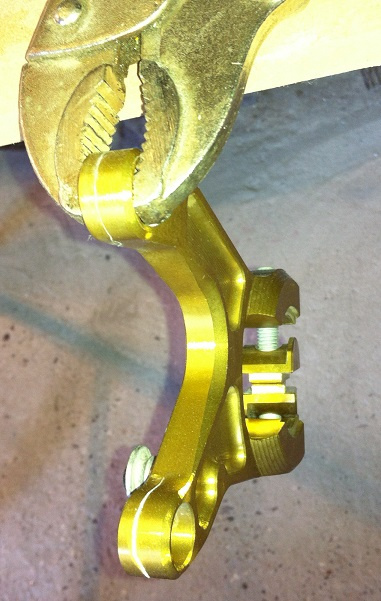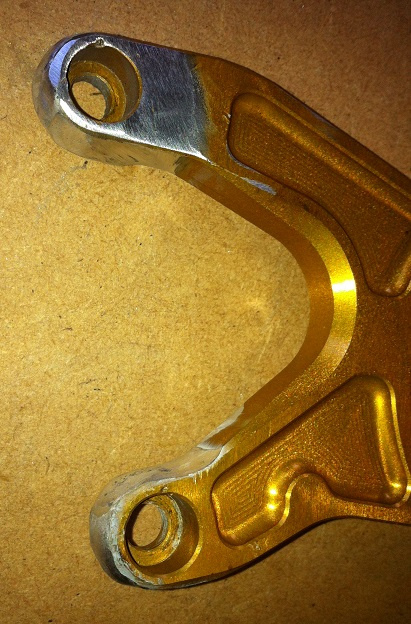 Successful repair, once again
Triumph motor cycle
aluminium engine casing welding repair
This was a starter motor casing brackage

The customer made all the componenets. All I did was pitch up and do all the welding for him.

The aluminium welding turned out perfect

Disclaimer:
I cannot guarantee a successful weld. Every type of aluminium product is different, which means different results.
I cannot be held liable in the event of there being damage caused to your item through the welding repair process.

I can also not be held liable in the unfortunate event of a breakage occurring to your item causing damage or harm to anyone or anything else due to structural or weld failure.

Aluminium welding temperature reaches 660oC, so all paint work will be destroyed around the welded area in the process. There may also be damage caused to seals or other components due to the excessive heat from the weld.
Mobile Onsite welding services welding aluminium, stainless steel.....all metal welding services



Above showing a smooth aluminium edge welding technique.
This was a vertical up aluminium weld, or vertical down aluminium weld. This welding technique works just as well in either direction.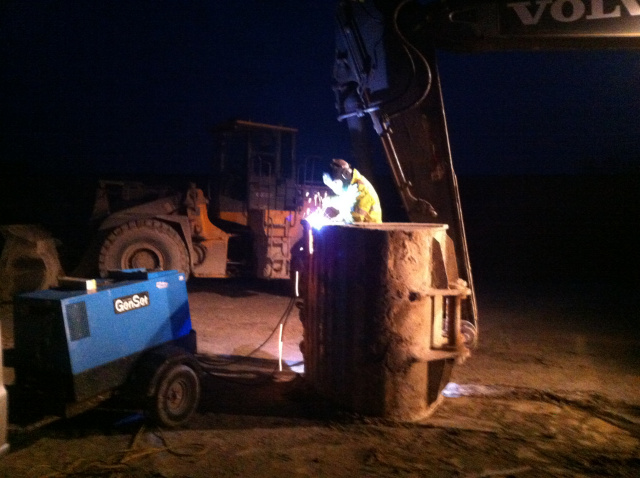 Above:
Notched beam on site welding
Mobile coded onsite

structural welder.

MetalFirstAid
Qualified Coded Welder
Pipe and Structural
Coded Welder
13 CM5JIC SUMMIT SKILLS
Welding Test Level 3




Deon van Rooyen - Award in Welding Skills
Qualified Welder: 3268-205
500/4746/2
L/501/9430


I offer a mobile on-site welding service in Cambridge - London and surrounding areas. I have worked as a sub contractor for numerous construction companies in and around London and Cambridgeshire areas.
Experienced, proficient on site mobile welder.
I have over 34 years of welding experience
(I started back in 1972 at technical college learning the basics of arc welding) working on construction sites erecting/welding steel structures, to basic welding work. I have all the latest inverter technology welding equipment from MIG and TIG welders to arc/stick welder (dual voltage 110 - 240 volt machines to comply with health and safety regulations on building sites) to oxy acetylene cutting torch. I also have a current IPAF or PAL - Powered Access License. Types; 3a 3b. (Cherry picker operator license.) I have full public liability insurance cover. See proof and details of cover below. I am based just outside Cambridge but work mostly in London. I cover other surrounding locations within an 80 mile radius from Cambridge.
____________________________
49 years of welding, engineering and construction experience
Reliable and friendly, mobile onsite coded welding services
in London and surrounding areas
I cover a wide range working within an 80 mile radius of London offering my mobile onsite coded welding services in areas such as Cambridgeshire to Hertfordshire, Bedfordshire and in towns/cities such as Cambridge to Huntingdon, Royston, Bury St Edmunds, Bedford, Milton Keynes, St Noets, St Ives, Stevenage, St Albans, Luton, London, South London, Staines, Ipswich, Norwich and numerous others not mentioned.
MIG, TIG and Arc/MMA welding, Stick welding -
mobile on site welder service
Oxy acetylene cutting services in Cambridge
Plasma Cutting Services in Cambridge, London and surrounding areas
Contact: Deon van Rooyen
Tel: 0333 666 3213
Mob: 07745 775 212
_____________________________
Prompt, Accurate, Affordable & Friendly Welding Service
Operating in Cambridge, London, plus outlying areas
Higos Insurance Services Ltd - Public Liability Insurance
__________________________

Public Liability : £2,000,000

Insurance cover under -
Deon van Rooyen t/a
All Metal Welding Services

We have full public liability insurance cover

The importance of using a company with the correct insurance cover.

Policy no. 10771543
______________________________
I have worked closely with Durkan Construction site managers on various construction sites in and around London solving a wide range of problems. Because of my extensive engineering background over the years I apply my experience in the construction industry to solve various problems.
All forms of metal work, welding and engineering undertaken
MetalFirstAid.co.uk
Our company is based in Cambridge but the majority of our work is undertaken in and around London.
All our welding equipment items are dual voltage 110 - 240v to comply with construction site health and safety regulations and standards.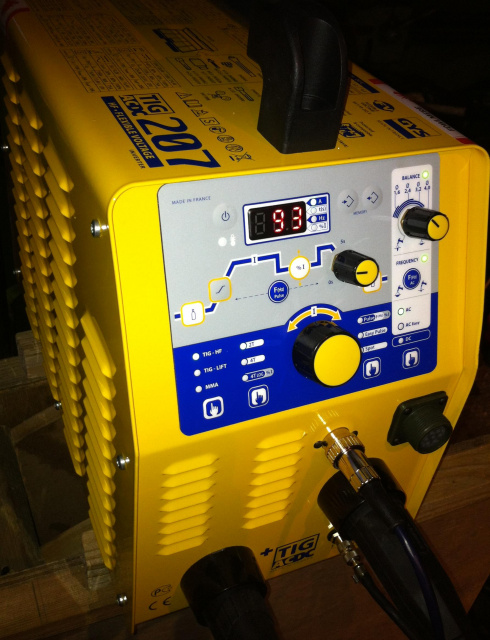 This is one of our light weight, dual voltage, latest inverter technology TIG welding machines to weld thin steel, aluminium and stainless steel as-well-as TIG brazing.
Using the correct machine for each welding application
We carry 3 different types of dual voltage welding machines with us at all times, including a portable welder/generator in the event of not having electricity on site.
MIG welding machine

TIG welding machine

Stick/ARC/MMA welding machine
Oxy acetylene cutting
The reason for having a variety of machines available is to achieve the best results. Each welding application is different and requires a different approach/welding machine and technique to solve the problem.